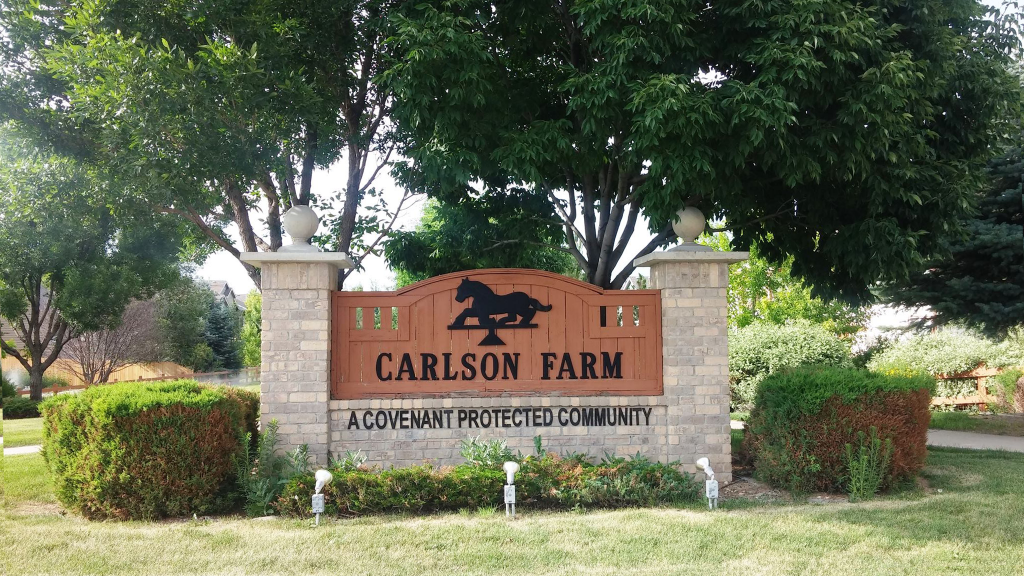 Information about Johnstown Carlson Farm
Carlson Farm in Johnstown is an amazing neighborhood that captures the essence of a picturesque community. From its well-kept homes and beautiful grounds to the fantastic amenities, there's a lot that makes this neighborhood truly special.
One of the standout features of Carlson Farm is its unbeatable location. Residents enjoy quick and easy access to I-25, which means shorter commutes and the freedom to explore nearby cities and towns without any hassle. Being so conveniently connected to the freeway adds a lot of convenience and flexibility to residents' lives.
Another great perk is the neighborhood's proximity to the YMCA. It's just a stone's throw away, making it super convenient for residents to take advantage of all the facilities and programs it offers. Whether it's hitting the gym, taking a dip in the pool, or joining a group fitness class, there's something for everyone to stay active and have fun.
Speaking of amenities, Carlson Farm has got it covered. The community features a pool, a basketball court, and HOA-controlled walking paths that wind through grass areas. It's the perfect blend of relaxation and recreation.
One of the neighborhood's true hidden gems that's accessible from our walking paths is the Johnstown Reservoir. This picturesque body of water serves as a haven for residents seeking solace in nature's beauty. Encircling the reservoir is a charming walking path that invites residents to immerse themselves in the serene ambiance and enjoy leisurely strolls or invigorating jogs. The path provides a perfect opportunity to embrace the outdoors, breathe in the fresh air, and admire the tranquil waters and surrounding natural landscape. Moreover, the breathtaking views of the Colorado mountains that adorn the horizon create a truly enchanting backdrop, evoking a sense of awe and serenity.
Lastly, the median home price in Carlson Farm speaks volumes about its desirability. With homes averaging around half a million dollars, it's clear that this neighborhood is highly sought after. The higher home values reflect the appeal of the area, the quality of the homes, and the overall great living experience it offers.
In a nutshell, Carlson Farm in Johnstown is a neighborhood that has it all. From its convenient location near I-25 to the proximity to the YMCA, fantastic amenities, and a beautiful environment, it ticks all the boxes for those seeking a fantastic place to call home. It's the kind of neighborhood where residents can enjoy a comfortable and fulfilling lifestyle while forming lasting connections with their neighbors.