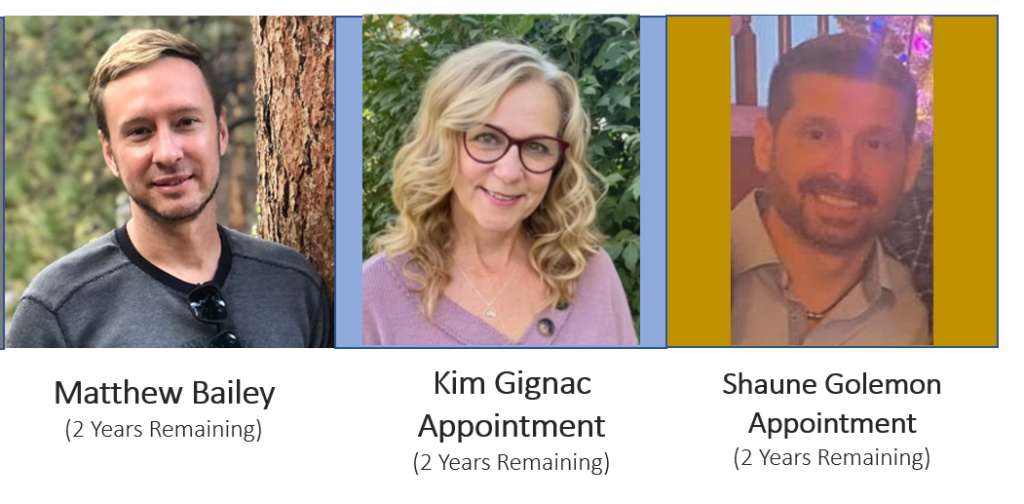 PHOTO COMING
Brandon Torrez
(3 Years remaining)
PHOTO COMING
Eric Hendrix
(3 Years remaining)
We had two new board members voted in at the annual meeting. Brandon Torrez and Eric Hendrix.
Interest in the Board
The Carlson Farm Board Members consists of residents that were elected in to office by votes. Typically, the election takes place in February of each year.
Board members are responsible for making decisions on behalf of the community. If you have any questions or concerns, please feel free to reach out to the Board. If you want to report community violations, please use the online form. If you are looking to do home repairs, you will need to fill out a "Design Request".
Board Meetings
The Board now meets quarterly and notes are published on our website. Meeting notes will always be at least six month behind, as they have to be voted to be approved at the following board meeting. To attend a virtual meeting, please check Facebook for the regularly posted link. If you don't have access to Facebook, please reach out to our community manager:
Community Manager Kristie Campbell, Association Manager
[email protected]
Office: (720) 408-1647 111
Annual meetings are held openly and participation is welcome. These meetings are scheduled each year and will be advertised by mail, email (for those added to our mailing list), Facebook, our website. Annual meetings will occur between January and February of each year.
Violations and Hearings
If you've received a violation and would like to request a hearing, you can contact the Board. Upon reviewing your request for a hearing, the board will issue you a time and date (possibly a link to attend virtually) to attend the next Board meeting.